Radical Futures Now is a podcast that connects with social justice leaders around the world to talk about how to organize, how to be in movement, and how to build radical futures now.
How to Listen
Listen to and engage in conversations that impact us all. Radical Futures now can be found on Spreaker, Apple Podcasts, iHeart Radio, Listen Notes, Himalaya, and Spotify. Note: all transcripts and resources are linked and added to our episodes tab on this website.
Meet our Team
Rhiki Swinton | Executive Producer and Host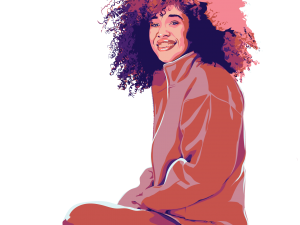 Rhiki Swinton (she/her/hers) acts as the Executive Producer of the Radical Futures Now Podcast. She was inspired to start this podcast in March of 2020 during the start of the COVID-19 pandemic/quarantine occurrence in the United States. Radical Futures Now Podcast was birthed out of Rhiki's foresight to see a need to have and engage in radical conversation in a virtual and isolated world. Aside from her position on the podcast, Rhiki is also the Center manager of the Arcus Center for Social Justice Leadership. With her background in Psychology and Higher Education Administration, Rhiki plans to challenge the way she, and the people who interact with her, view the higher education system in the hopes of creating a more inclusive and equitable education structure for all.
Additionally, Rhiki is really passionate about racial equity, mass incarceration, women's rights, and educational equity. She is also intentional about working to unlearn unjust and problematic behaviors, language, and practices while also creating opportunities and providing space for others to do that work as well. When she isn't working at the Arcus Center, you can find her using poetry as a way to express her activism and bringing awareness to various injustices facing people of color.
---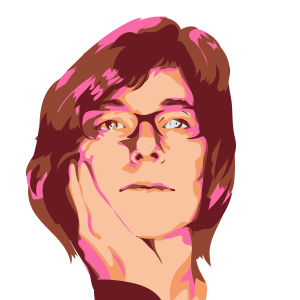 Julie Marron-Parker | Relationship Coordinator and Producer
Julie Marron-Parker (she/her/hers) is our Relationship Coordinator. Building relationships and taking care of details are her superpowers. As a dedicated introvert you will rarely hear her on the podcast. Instead, she takes care of the invitations, scheduling, and logistics needed to bring our guests into the conversation. She believes we each have a unique part to play in the fight for a more just and liberated world and should each embrace our gifts.
Julie brings a life-time of learning from varied career experiences in medicine, massage, art and social justice; from wide ranging settings including large non-profits, small businesses, self-employment and higher education. She is grateful for the opportunity to work with radical colleagues and is invested in addressing issues of systemic oppression. She is currently focusing on installing Hostile Terrain 94, an art exhibit highlighting immigration and migration issues at the US/Mexico border.
Other things she enjoys doing include taking road trips with her youngest child, building a shed, being "Mimi" and walking in the woods (especially if it's snowing).
---
Nichole Real | Communications Coordinator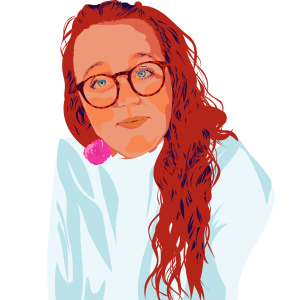 Nichole Real(they/them/theirs) is the Communications Coordinator of the Radical Futures Now Podcast. Nichole moved to Kalamazoo from their hometown of Minneapolis, Minnesota in 2013 and for 9 years put down deep roots and found their home here in the Kalamazoo community. In 2018, Nichole was first hired to the Arcus Center to be the Student Leadership Coordinator where they worked and learned alongside the ACSJL student staff until they took on the Communications role last Summer – including the communications for the podcast. This past June, Nichole relocated back to Minneapolis with their wife and pets to be closer to family. They currently do their podcast work remotely from their new home.
Nichole earned their B.A. in sociology and gender & women's studies from Western Michigan University in 2017 and is now currently in grad school learning how to use the skills they've gained through this work to become a licensed therapist. Nichole is particularly passionate about white solidarity in anti-racism, disability justice, fat liberation, queerness, and helping others develop a strong social justice analysis. When they aren't working, you can find Nichole laughing with their people, over-analyzing any tv show or movie they watch, being a kiki to their 4 nieces and nephews, taking Buzzfeed quizzes, or reading a book.
---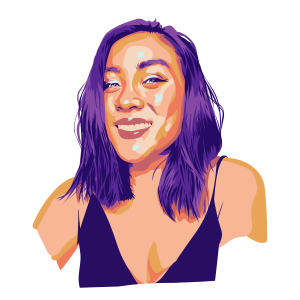 Paige Chung | Co-Host and Producer
Paige Chung (She/Her/Hers) is a Co-Host and Producer from Los Angeles, CA. From writing the scripts and choosing guests to mixing the audio, she is rooted in the power of storytelling and being in good relations with others. Her political consciousness was raised in Critical Ethnic Studies and English Literature at Kalamazoo College and organizing with APIENC an intergenerational queer and tran Asian Pacific Islander community in the Bay Area, CA.
Nicknamed "Big Mouth" and "Big Ears" Paige grew up in a big family talking and eavesdropping on conversations. She is also a writer, poet, and skater. She's currently working on a collection of stories and science fiction films with Hamster House.
When Paige isn't recording, you can find her at the beach roller-skating and hunting for vinyl records.
---
Bwette Gilbert Daniels | Producer and audio editor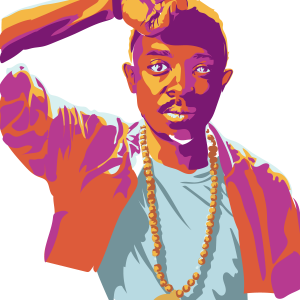 Bwette (Gilbert) Daniels (he/him/his) is one of the producers and audio editors for Radical Futures Now. Bwette is a self-taught, community focused, freelance photographer, photojournalist, and history archivist. He is passionate about documenting and archiving urban youth cultures of self-expression in Uganda through Hip Hop culture. He uses his photography as a way to showcase the ways young people have chosen to use music, dance, and art to express themselves and represent the diverse communities they come from.
His 7 years of work in youth communities has attracted numerous opportunities to work in the fields of photography and community journalism. He is the Ugandan Correspondent and Photographer for Youth Journalism International, Young African Visionaries online magazine, and the Bayimba International Festival Of the Arts. Bwette has had collaborative exhibitions internationally and locally in Uganda. In 2012, Bwette was selected to be part of the Emerging youth Peace network of the Universal Peace wheel as the Uganda Youth ambassador. Bwette has also been featured at the International Hip-Hop Teach-in in Washington DC, a think tank for international hip scholars organized by NYU's Hip-Hop Education Center, at the Arcus Center's Global Prize and With/Out Borders Conference, and other various international universities.
---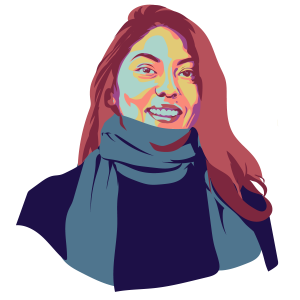 Elioenai Quinones | Graphic Illustrator
Elioenai Quinones (she/they) is the graphic illustrator for the Radical Futures Now podcast. Born in North Carolina and raised in the Bay Area, Elioenai earned their undergraduate degree from Kalamazoo College, class of 2020. As a student, Elioenai worked for the Arcus Center for a number of years, and then continued their work with Arcus post grad as the Arts Editor in Residency for the Praxis Center. Now, they have been working with the ACSJL podcast team to create our branding package and all our custom guest and team member portraits.
Elioenai holds a B.A. in Anthropology/Sociology and Spanish accompanied by a Visual Studio Arts minor. Their work throughout their last years in college broadened their work as a ceramicist. One of Elioenai's life goal is to create a community studio centering BIPOC and queer artists. You can find out more about Elioenai's work at their website, Elioenai Quinones or on Instagram @eliomonart.